Click Here to Download Full pdf: WebSiteVenomTravelBaseball2020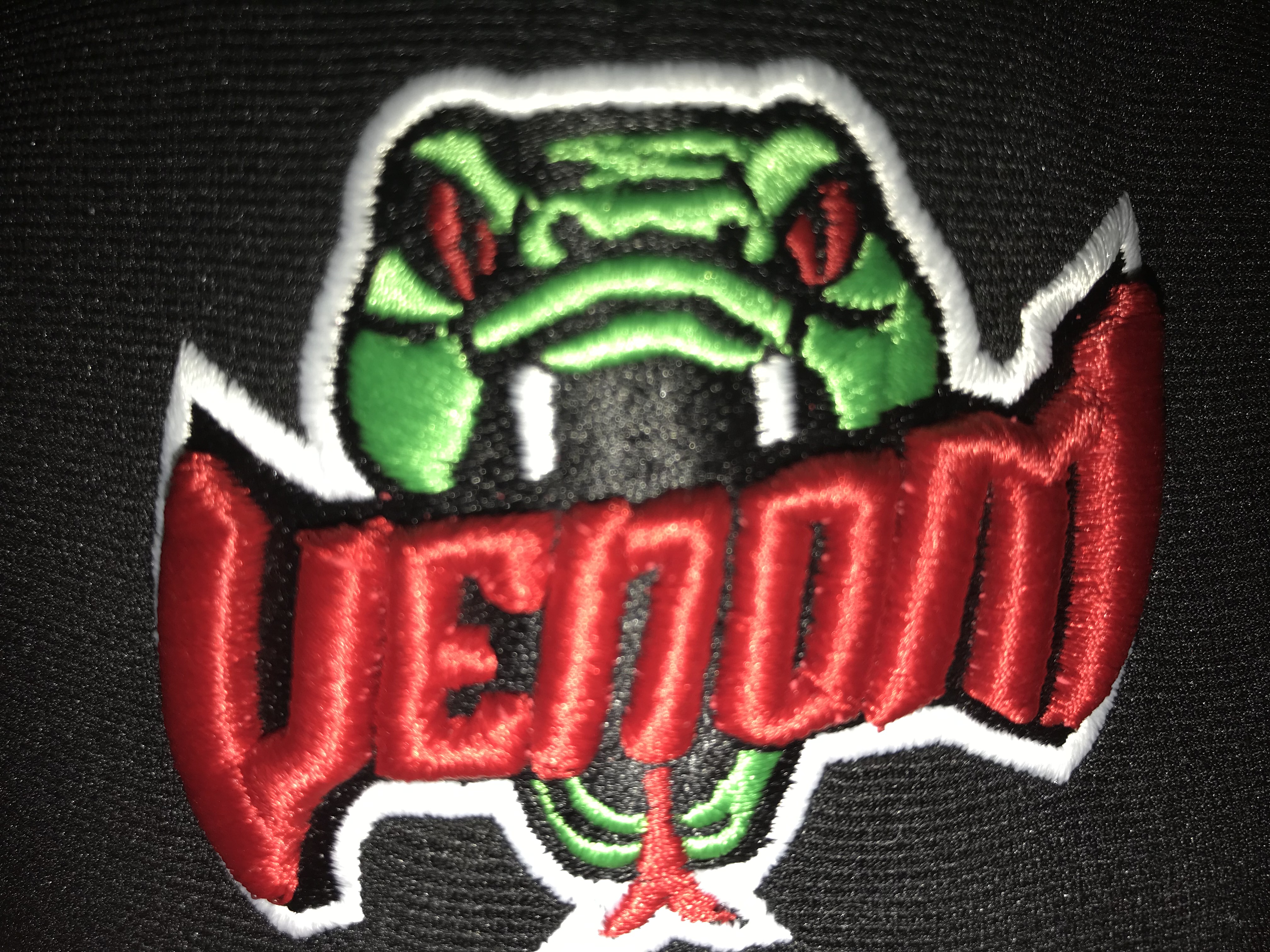 2020 NSOBS Venom Travel Baseball
Full Time & Summer Part Time Travel Teams for 2020

OBJECTIVES
1. DEVELOPMENT OF PHYSICAL & MENTAL SKILLS
a. Defense: How to properly field and throw in each position
b. Situational Play = What to do at every position in every situation
c. Pitching: Safe effective pitching mechanics, using biomechanics: to achieve the 6 Optimums
of Pitching: Arm Safety, Accuracy, Velocity, Ball Movement, Mental Toughness, Intelligence. y
d. Hitting: Powerful, effective hitting mechanics using explosive hip rotation ignited by
biomechanics and proper body movements.
e. Intelligence: Become the smartest players on the field. Learn the inside and outs of the game
including the mental.
f. Preparation: Learn how to properly warm up both physically and mentally to become the
best prepared player on the field
g. Instincts: This comes with Intelligence that comes from situational training on defense and
base running drills.
h. Keep your emotions in check
i. Always have the mental edge
j. End Results: "The Venom Way" Become the best player you can be both physically and
mentally. Become the best prepared players on the field. Become the smartest players on
the field. Show respect for your teammates, coaches, opponents, umpires, adults etc.
2. CULTURE
a. Listen & Learn
b. Be coachable
c. Sportsmanship
d. Respect: Coaches, Teammates, Coaches, Umpires, Opponents, Parents
e. Team Comradery
f. Have fun
g. Work Hard
Improvement of a player's physical skills & mental A player's physical & mental maturity as well as buying
into our culture is what we call "The Venom Way".
A player's growth is not measured by the scoreboard or team's record. It is measured by how much they
learn and how they evolve as people.
Winning is a by-product of these. However, it is not the main objective.
AGES / PROGRAMS
1. 8u through 12U
• Mainly for In-house organization players. Exceptions can be made if the situation is right.
• Players compete at a higher level of competition while gaining priceless travel team experience.
• Great way to extend your spring season through the summer.
• Approximately 4 to 5 Tournaments. This is directly connected to the availability of All-Star Rec/InHouse Tournaments. These are very difficult to find. Last season we had four tournaments at this
level.
• One of these tournaments will be an overnight stay. In 2019, we went to St. Louis.
2. 13U & 14U (7th & 8th Grade)
• This team is what we call a "hybrid team"
• We will play a full-time regular season against same level opponents plus play in 5-6
tournaments.
o Regular Season Games Weekly games vs. same level opponents (All Star Pony League
Teams). Anywhere from 14 to 20 games.
o Tournaments: Approximately 5-6 Tournaments (depends on the availability of In-house
Tournaments at this level – these are difficult to find) vs. same level opponents. One of
these will include an overnight out of state stay.
• Players are chosen based on the following:
o Passion and desire to learn and get better / Coachability
o Work Ethic
o Personality
o Skill Level
o Baseball instincts and knowledge
o Personality
o Player & Parent interviews
TRAINING
• All teams will receive high level, expert off-season training and instruction from qualified coaches
and instructors approved by the NSoBS.
• Most of the off-season training will focus on defense & situational play (including a few
classroom sessions).
• There will also be team lessons in pitching, hitting & catcher position.
• The goal is to conduct a total of 12 to 15 off-season team practices for the summer travel teams
and 20-25 for the full-time travel teams.
• Discounted Lessons: One on one or small group lessons will cost extra, but at a discounted rated.
We strongly advise you take advantage of these, as one on one and small groups are proven to
be the most effective way to teach and learn. Our suggestion is to purchase a package of at least
five lessons ahead of time.
o Pitching: $45 (Led by Coach Pete Cimino along with his top students)
o Hitting $30 (Biomechanics, rotational hitting, led by Coach Pete Cimino)
o Catcher: $35 (Coach Pete or Coach Cam (starting catcher Roosevelt Univ. Softball)
o Small Group lessons will be less per player
COACHES
• Head Coaches can be parents, however they will all be trained by the NSOBS to ensure they are
willing to follow our culture and have enough knowledge to reinforce what is being taught.
• Head Coaches can also be hired / paid (not a father). This is our preference, but NOT guaranteed.
What we have learned is that most coaches coming in from the outside, don't have the patience to
coach the younger teams. That is why we allow parents to be Head Coaches.
• Assistant Coaches will be parents. But, again they will all be trained. There will be at least two
assistant coaches per team.
• There will be 2 scorekeepers: one on game changer and another for the book. This can either be an
assistant coach or a parent. We prefer the Game Changer scorekeeper to be a coach.
IN SEASON PRACTICES
• 8U-12U
o Outdoor Spring Summer practices will begin once in-house spring seasons are complete.
o There will be one to two per week. This is up to the discretion of the Head Coach.
o These will last throughout the tournament season.
o Most of these will focus on defense. Some hitting, pitching and catcher work will be included.
o Breaks are at the discretion of the Head Coach
o These will be communicated via text group and Game Changer

• 13U & 14U
o These will begin in the spring once the weather becomes warm enough. We will not practice
in temperatures lower than 50 degrees.
o There will be one to two per week depending on the regular season schedule.
o These will last throughout the entire season
o Most of these will focus on defense. Some hitting, pitching and catcher work will be included.
o Breaks are at the discretion of the Head Coach
o These will be communicated via text group and Game Changer
IN SEASON PRACTICES
• 8U-12U
o Outdoor Spring Summer practices will begin once in-house spring seasons are complete.
o There will be one to two per week. This is up to the discretion of the Head Coach.
o These will last throughout the tournament season.
o Most of these will focus on defense. Some hitting, pitching and catcher work will be included.
o Breaks are at the discretion of the Head Coach
o These will be communicated via text group and Game Changer
• 13U & 14U
o These will begin in the spring once the weather becomes warm enough. We will not practice
in temperatures lower than 50 degrees.
o There will be one to two per week depending on the regular season schedule.
o These will last throughout the entire season
o Most of these will focus on defense. Some hitting, pitching and catcher work will be included.
o Breaks are at the discretion of the Head Coach
o These will be communicated via text group and Game Changer
UNIFORMS & APPAREL
• Part Time Travel Teams include
o Hat 1
o Socks 1
o Belt 1
o Pants 1
o Jersey 1
• Full Time Travel Teams include:
o Hat 1
o Socks 1
o Belt 1
o Practice T-Shirt 1
o Pants 1
o Jersey 2
GOALS / MISSIONS
"The VENOM Way"
• Make each player the best player they can be both physically and mentally.
• Make each player the smartest player on the field: knowing what to do in every situation
especially on defense.
• Become the best prepared players on the field, which includes thorough proper physical warmups as well as how to prepare for the game mentally.
• Getting the most out of every player, every game
• Hard Work Beats Talent Every Time: Instill a work ethic that puts each player in a position be all
the above things. Hard Work Pays Off. It is the work you do away from practices and lessons that
truly makes you a great player.
• HAVING FUN while learning (using the most modern and fun techniques in the industry) and
while playing. When you play well you have fun.
• Major emphasis on pitcher safety including strict rules and guidelines on pitch counts and rest;
including no pitching and catching in the same game.
• No Drama. This type of behavior will not be tolerated by anyone in the organization, including
players, parents or coaches. Player agreements will be signed by players, parents and coaches
with a strict code of conduct, that includes some very specific zero tolerance policies.
• Become memorable players – not forgettable. This includes a multitude of things including but
not limited to: play hard every game, cheer hard every game, listen, pay attention, cheer for your
teammates, build comradery, sportsmanship, respect for teammates, coaches, opponents,
umpires etc. This leads to life lessons and how to grow to be a better human being. This is what
we call "The Venom Way"
• The Venom Baseball Organization motto is "Develop Players at all Costs" NOT "Win at all
Costs"
PRICING:
• As info, the bulk of the costs for both the Summer Travel and Full Time Travel are in the tournament
fees and off-season training programs.
• For the Summer Travel teams both have increased over 2019.
o 8U to 12U Summer Travel Price: $749
o 13U to 14U Full Time Travel Price $1,699